By popular demand, STRIVE is offering students the unique experience of studying Spanish language in an intense week-long Spanish Immersion Program (SIP) before their service and travel experience with STRIVE-Peru. Students in the SIP will be met by their group leader in the Lima, Peru airport and the group will fly together to Cusco, Peru. They then travel by private transport to meet their home-stay families,  with whom they will stay for the remainder of the week,  in the tiny mountain town of Ollantaytambo.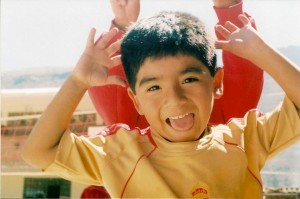 Students will then have five days of intensive classes with the Awamaki Spanish School. Classes meet for 2-3 hours in the morning and another 2-3 hours in the afternoon.  Classes have a 1-to-1 or 2-to-1 student to instructor ratio, so lessons will be demanding but very rewarding. Students will also be able to practice their Spanish on runs, at meals with their home-stay Family, and around town with their Group Leaders  (who are fluent), trip-mates (also learning), and locals.

With the rest of their day, students will be able to get to know the running routes, become immersed in the language and culture of Andean Peru by getting to know their home-stay family, as well as have an extra week of acclimatization and altitude training. Students will join the rest of the STRIVE-Peru participants on the first day of the full trip upon the group's arrival in Pisac.

Many students (on our trip and others – even us!) have spoken of how much improving their language ability helped them get the most out of their time abroad. We highly recommend this program for anyone looking to get the most out of their trip!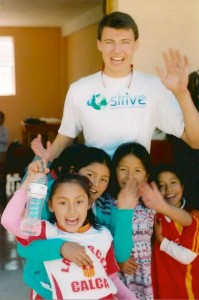 Tuition includes: All lodging and meals at Peruvian Home-Stay, beverage with meals, intensive 1-to-1 to 2-to-1 Spanish language classes twice daily, coaching, domestic airfare and other ground transportation, excursion entry fees, training facility entry fees, community service activities and supplies, emergency medical insurance, group tips for in country assistance.
Tuition does not include: International airfare, or airport departure taxes, ISIC card, overweight luggage fees, snacks and beverages outside of meals, personal spending, massages and sports therapy services, internet or cell phone access fees, tips for additional assistance.
Please note that the STRIVE-Peru Spanish Immersion program will not run without a minimum of 3 enrolled participants. Please contact STRIVE staff with any questions. 
Want more on STRIVE-Peru?
Read an overview of the STRIVE-Peru Program
Explore a sample itinerary
Check out our in-country accommodations
Learn Spanish through the Spanish Immersion Program
Read some Frequently asked Questions about STRIVE-Peru
See what some of our past participants had to say in our testimonials page
Ready to Apply? Click here!
Still have questions? Contact us!